Apostle Kenneth popularly called Kenny of the Divine Fruit Church of Christ, Kanye in Botswana, killed a dog (which actually looks like a fox) and ate it raw in the church after claiming it has been blessed.
The church members were not left out as some partook in eating the raw meat, including a little baby.
Watch this video:
Sharing pictures from the service on the church's official Facebook page, the below caption was written:
"Eat of me, whoever eats of me will never die. No one will force you to partake but that which I give is of my Spirit to confirm my word. When you eat of me it will be unto perfection. Nothing can be given unto you unless it is given by the Father. If I eat you have already eaten because you believe in me. We eat everything, if it is blessed it is approved."
Jesus Christ warned before now that there shall arise many who will deceive people in his name:
"For there shall arise false Christs, and false prophets, and shall shew great signs and wonders; insomuch that, if it were possible, they shall deceive the very elect." (Matthew 24:24).
Here are some of the pictures shared on their Facebook page: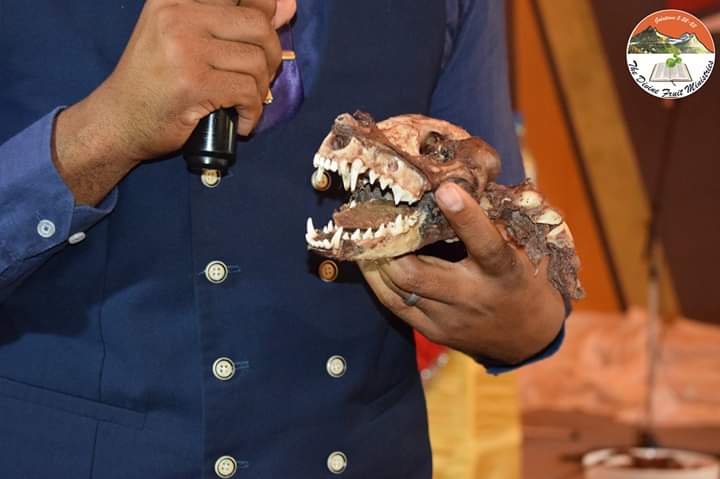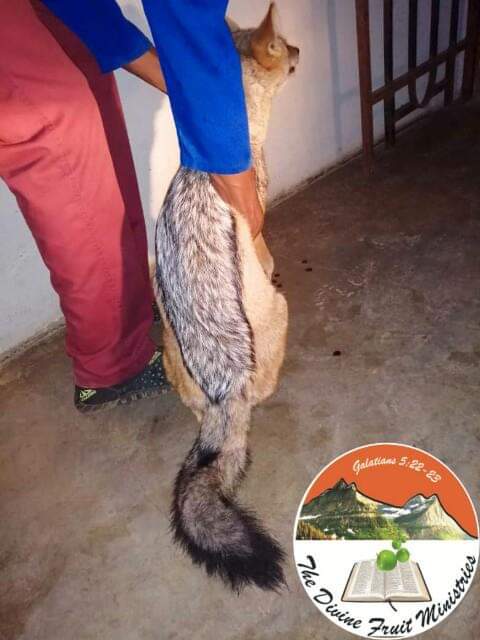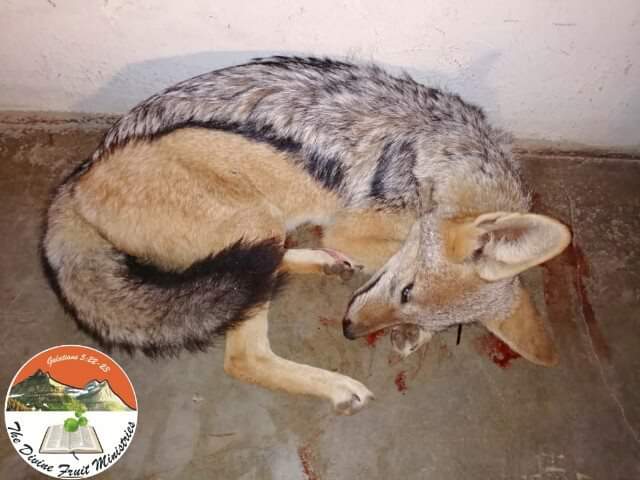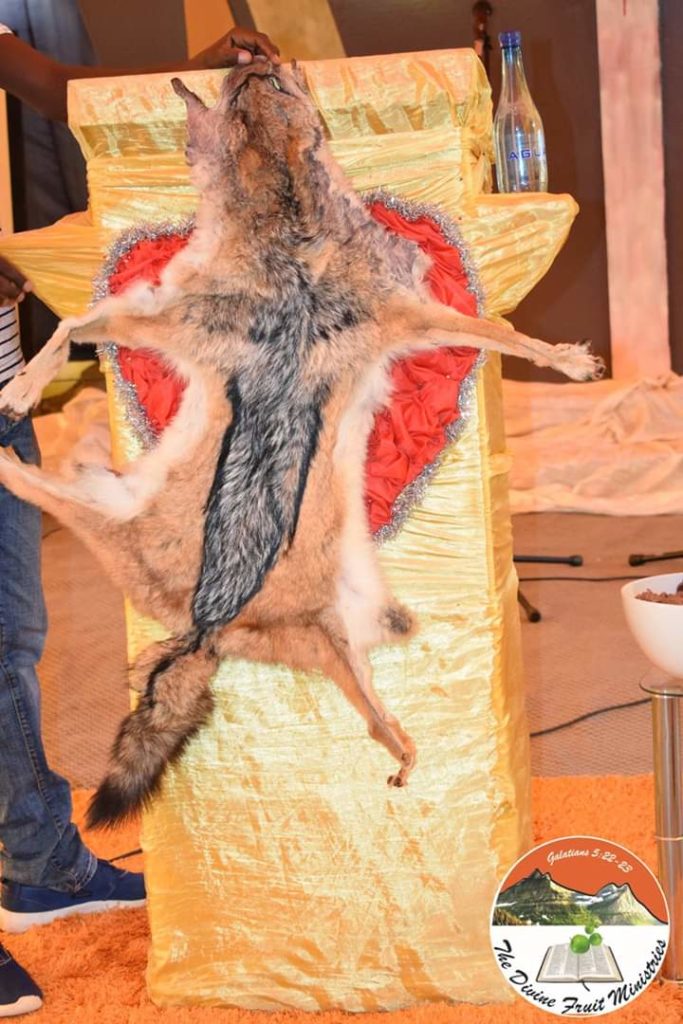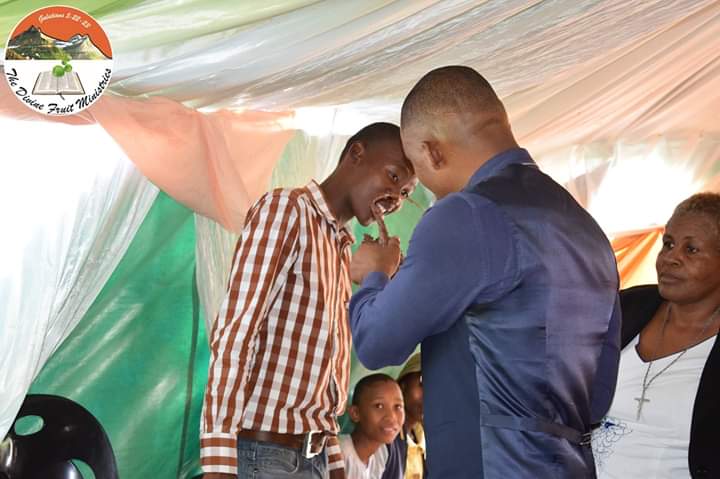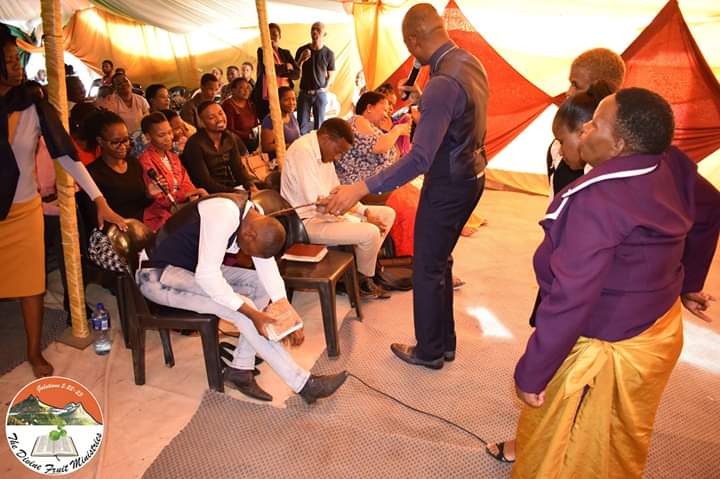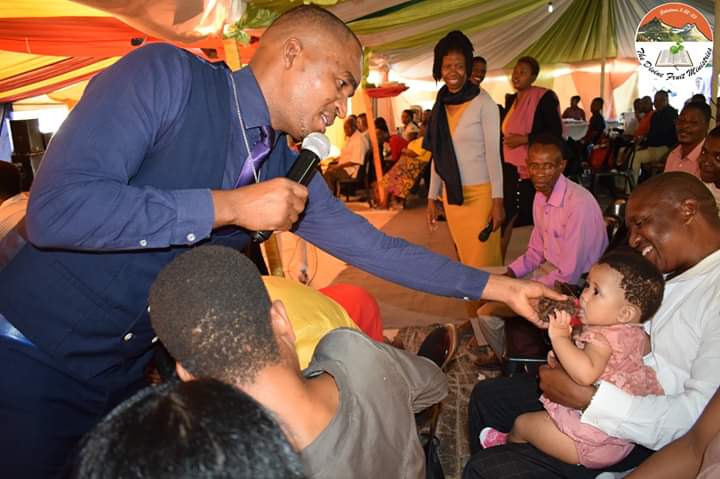 Here are some of the reactions of those I believe to be his followers in the comments section:
"We are blessed to have you sir here Lesotho, we love u so much,God of my Papakita continue to bless u & protect you"
"This is a real gospel of Jesus Christ without discrimination as the spirit says in act 10, Deuteronomy 12 and 15:21-25.we shall not stopping until we causing them to falling and who accept this letter of Christ to rising. To God be the glory Amen."
"Mysteries are declared amongst the matured. Those who reputed to be pillars with big titles dnt even have a discernment spirit that this is the Christ revealing himself… Apostle Kenneth this gospel was directly given unto u by the Lord himself we don't do according to the methods of mere men of this world but we do what our Master Lord Jesus Christ say we must do. I do not see the Fox but I see the bread of life ( the body of the Messiah) frustrate them my fathers son, cause offence. Let them touch the anointing in a wrong manner"
"This is deep, it can only be understood by the matured, Christ revealed."
But others react in negatively:
"Pastors are no longer sacrifice or doing their rituals in secret and followers are also manipulated, this is disgusting"
"Jesus come and punish all the pastors that they lie to people with your name"
"Jesus was never in the business of feeding people nonsese. He fed people food like Bread and Fish. All this are signs of reading the bible with a Reverse Psychology. You are deceived, at the same time you like attention. Now you are famous for dishonoring God. Judgement befall thee."
"He's going to to 5th circle of hell"
"A wolf eating a wolf…. Makes sense!"
"You have your special corner in hell"
"Leave that poor child out of this… Give that fox to those that don't read the bible."
"One of million reasons you will never see my butt in church."
"The devil is crafty and so are his messengers."